Top 10 Places To Eat – New Smyrna Beach
10 Oct 2017
Top 10 Restaurant in New Smyrna Beach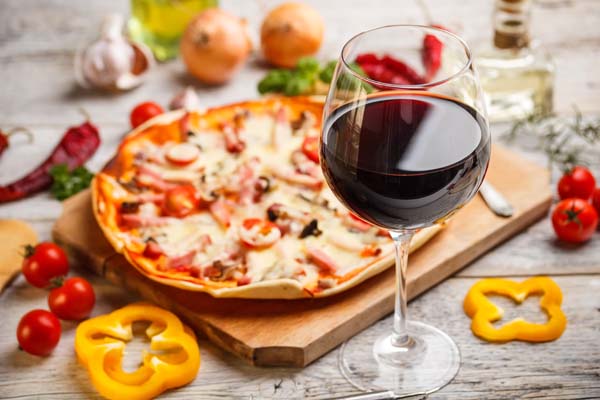 The seaside town of New Smyrna Beach is located less than an hour's drive from Orlando. With 13 miles of beautiful sandy beaches, most of NSB's tourists visit for the highly rated surfing and beaches. Whether you plan to spend your time catching waves or the sun, you won't want to miss out on the thriving restaurant scene. Check out these top ten restaurants for great views, seafood, and beach-bum atmospheres.
CorkScrew Bar & Grille
The CorkScrew Bar & Grille offers classic comfort food with a Southern twist. Dinner is served on a tropical outdoor patio or inside the cozy, brick-lined dining area when those Florida rains descend. Take your time with the extensive wine menu or choose a specialty cocktail. Try the gator bites to start and find some Southern comfort in the stuffed meatloaf, shrimp and cheese grits, or Southern smothered chicken. CorkScrew is located further inland from the ocean, west of the Indian River North, but the seafood is still freshly caught and locally sourced.
The Spanish River Grill
Located just a short walk from New Smyrna Beach's coast, The Spanish River Grill offers a modernized Latino menu inspired by the nearby Latino neighborhoods and traditional Spanish recipes. Seasonal vegetables and fresh seafood combine to create memorable, flavorful dishes. The brunch menu features classics like huevos rancheros alongside experimental dishes like the Krispy Kreme and bacon bread pudding. The dinner menu pairs seafood with a delicious blend of flavors, like the yucca-crusted fish made with yucca, black beans, citrus brown butter, shallot, and cilantro or the chimichurri-marinated steak.
The Garlic
Aptly named, this restaurant is a garlic lover's paradise. Every meal comes with a garlic appetizer, bread served with a bulb of garlic that's been cooked il forno in the restaurant's authentic Italian oven. Understandably, The Garlic goes through about 1,000 pounds of garlic every month. Try the garlic-coated il forno steaks, the classic pasta puttanesca, or one of the restaurant's many seafood options. You can bet everything on the menu will feature garlic in one of its delicious forms. Nightly entertainment starts at 7pm.
Yellow Dog Eats Kitchen & Bar
While its original location lies due west of New Smyrna Beach in Gotha, Florida, Yellow Dog Eats Kitchen & Bar was recently opened to join the flourishing restaurant scene in NSB. This spot is perfect for a quirky lunch with an experimental menu of sandwiches, salads, and barbecue meals. Procuring locally grown ingredients, Yellow Dog strives to create new and distinctive flavor combinations, like a pulled pork sandwich with fig sauce, a tuna sandwich with Brie and raspberry Melba, or a BLT with goat cheese and orange Cointreau mayo.
Third Wave Café
During the daytime at Third Wave Café, you'll find patrons enjoying a casual coffee with brunch. When the restaurant reopens for dinner, wine and local craft beers are served on the garden patio with choices of a tapas menu, pizzas, and other entrées. The patio is decorated at night with twinkling lights wrapped around trees and stunning artistic carved wood features. Whether you visit during the day or night, Third Wave is a great place to appreciate New Smyrna Beach's weather.
The Taco Shack
Another lunch spot with tasty food at a low price is The Taco Shack. The shack opened its doors in 2010 along one of New Smyrna Beach's main roads, inland from the ocean and river. The restaurant radiates relaxed, beachy vibes with its surf shack appearance. Order a plate full of tacos or try the widely recommended beachin' burrito for an afternoon pick-me-up before you get back out on the waves.
JB's Fish Camp & Seafood Restaurant
A must for any seafood lover, JB's Fish Camp is set right against the Atlantic Ocean. The fresh, locally caught seafood at JB's is often cited as the best in New Smyrna Beach. Enjoy a meal with live music and beautiful sunset views in the background. There's even more to JB's than the food, they offer kayak, paddle board, and fishing pole rentals to use in the inland waterway. For $15, you can even bring in your own catch of the day, park your boat at JB's docking station, and have the kitchen cook it however you'd like: blackened, fried, Cajun, or broiled, plus a side of fries and coleslaw.
The Breakers Restaurant
Just steps from the beach, this pink beach shack has fantastic views. Breakers, as it's known by the locals, specializes in tasty, juicy burgers, you have seventeen to choose between, from the simple beach burger (lettuce, tomato, and onion) to the overflowing NSB burger (provolone, sautéed onions, green peppers, and mushrooms). Grab a meal here in between surf sessions or just sunbathe under a clear Floridian sky with a cocktail in hand.
Norwood's Eatery & Treehouse Bar
You read that right: This is a tree house restaurant. View Florida's natural landscape from above at Norwood's. Seating is available on the top level or the ground level either outside under the tree's shade or inside in the cozy wood-lined room. This charming setting is great for a meal or a drink from the well-stocked bar. The dinner menu is full of fresh seafood, salads, steaks, and pasta, and the lunch menu has many of the same options with added sandwiches and burgers.
Blackbeard's Inn
Enjoy classic American cuisine with an emphasis on seafood at Blackbeard's Inn, located between the New Smyrna Beach Golf Course and the Indian River North. Open since 1980, the broad lunch and dinner menus offer seafood broiled, stuffed, or fried. Try some fresh-shucked oysters and clams at the raw bar, or get your side dish fix at the soup and salad bar. If you prefer to stick to meat dishes, you have plenty of beef and chicken options. Vegetarians may want to steer clear of this meat lover's restaurant. The restaurant has a nautical look set with porthole windows.