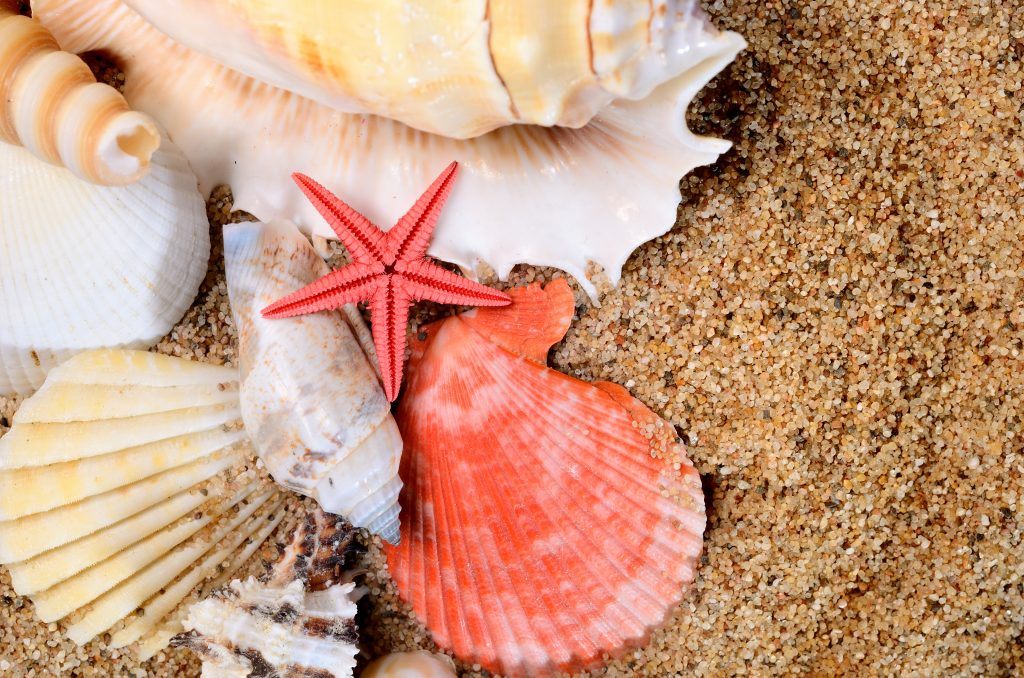 What's New at the Salty Mermaid Hotel
2 Aug 2017
Hotel Room Upgrades & New Amenities
We recently celebrated one year open in business here at the Salty Mermaid Hotel. The past year has brought many amazing customers to our New Smyrna Beach hotel. It has transformed our boutique oceanfront hotel into a full-service venue location and home to a beach equipment rental company. With the support of our community and all of the efforts we've done this year, the New Smyrna Beach Business Bureau awarded the Salty Mermaid Hotel Best Business of 2017. We are honored to serve our community and guests.
Our owners and management team work hard to constantly make the Salty Mermaid Hotel the premier hotel on the east coast of Florida. Here are just a few recent upgrades we've brought to the business: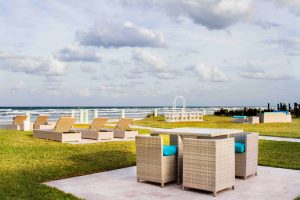 Serene Party Venue
From surprise birthday parties to stunning beach weddings on the beautiful New Smyrna Beach, the Salty Mermaid has made a name for itself in the party scene of 2017. There is no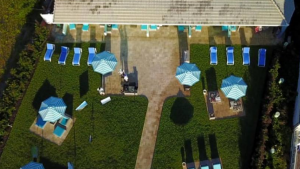 better place to have a party than on the beach. Salty Mermaid offers the ONLY place to do that, without being on the sand. Our list of preferred vendors and event coordinator make the Salty Mermaid Hotel the ideal venue for a Florida beach wedding, corporate retreat on the beach, or any intimate gathering. Check out our packages and venue info here.
Our oceanfront courtyard has attracted guests from all over the United States who have been delighted by all of the posh upgrades in recent months. New luxury comforters and décor line the pillowtop Serta mattresses in every room. Yoga mats and beach bags are accessible to all beach hotel guests and Salty Rentals guests.
Salty Rentals
The Salty Mermaid Hotel has a sister rental company on property on New Smyrna Beach. No other beach bikes or golf cart rental company is located directly on New Smyrna Beach. The same luxury that you can expect in our beach hotel carries through to our rentals. Brand new sound system and LED lights are featured on our golf carts for rent. And the beach bikes are top of the line brands with baskets, helmets, and water bottle holders included. Plus, hotel guests are offered discounts on all beach equipment rentals.
Beach Hotel Upgrades
Salty Mermaid staff has taken care to continuously add new amenities and accessories for our hotel guests. The canvas umbrellas on the sundeck overlooking NSB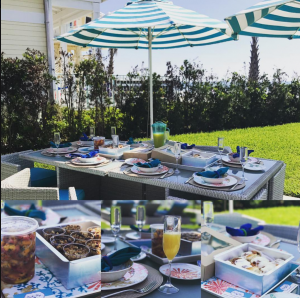 recently had an uplift. A new fire pit is accessible to all guests every evening for the perfect glow in the salty nights. Brand new lounge chairs were delivered last month to give guests a luxurious way to soak up the sun. Plus, sunrise beach yoga, in-room facials, oceanfront brunch, and many more packages are available to all guests.
With summer coming to an end next month, you still have time to check out what's new and improved at the best beach hotel in New Smyrna! Call the office or request availability for rates on your upcoming beach getaway!