Golf Landing Page
15 Mar 2017
Brand NEW street-legal golf carts in New Smyrna Beach rent any day of the week! The LED lights are perfect to cruise downtown New Smyrna in style.
Salty Rentals is open Monday – Sunday 10 am – 6 pm
Phone: 386-847-8909
But you can keep your golf cart rental to cruise around New Smyrna Beach as long as you like!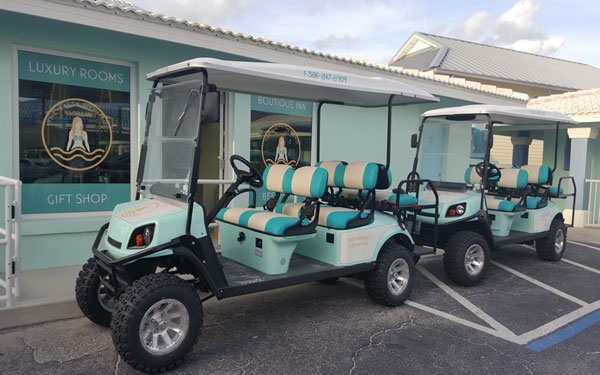 FEATURES
Four & Six Passenger EZ-GO golf carts
Marine-grade sound system
Bluetooth capability
Fiber optic LED lighting
Plush weather-resistant leather seats
Storage unit
Off-road heavy duty tires
** Must be 21+ with valid drivers license. Major credit card required for reservation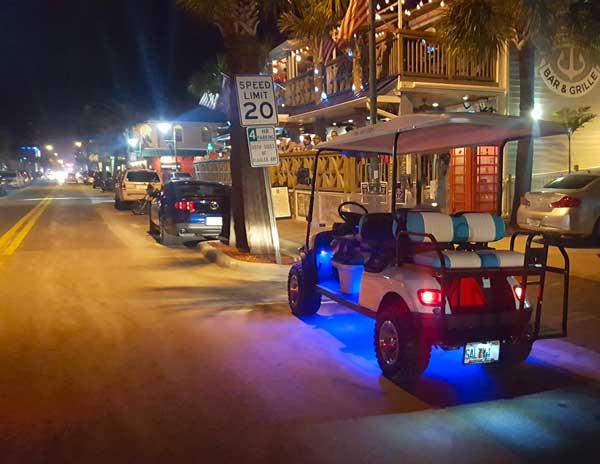 PRICING
1 hr = $45,
2 hrs = $60,
4 hrs = $100,
24 hrs = $150
Pricing varies for 4 passenger golf cart. All prices subject to change.