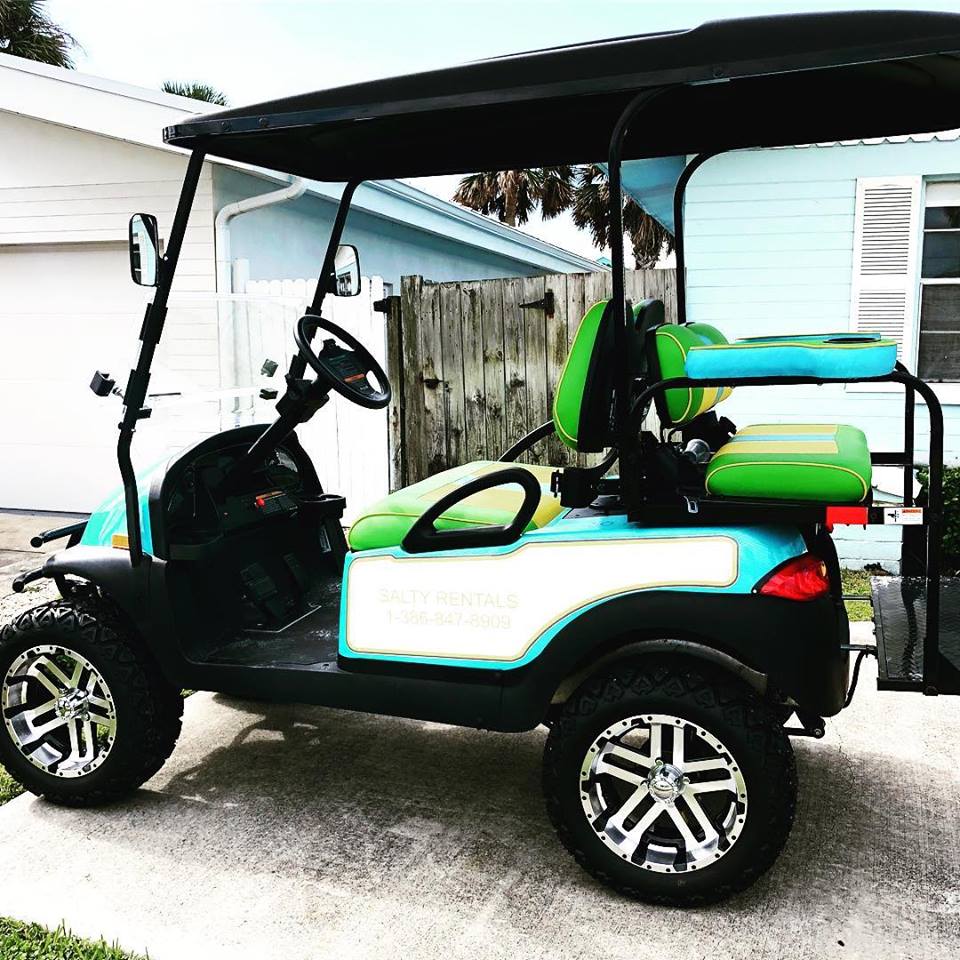 Brand New 4 Seat Golf Carts From Salty Rentals New Smyrna Beach
3 May 2018
Salty Rentals has added more BRAND NEW super cool golf carts. We are hearing from people from all over New Smyrna Beach who have seen them. Call us to rent of these brand new 4 seat golf carts from Salty Rentals New Smyrna Beach
Why pay more to rent an older golf cart ?
As the owners of the Salty Mermaid Oceanfront Hotel and Salty Rentals, we strive for total customer satisfaction.
That is why they're Rated #1 on Yelp's Best 10 Golf Cart Rentals in New Smyrna Beach
We put the same level of quality, cutting no corners, on our golf carts as we do in all the amenities of our luxury hotel rooms.all us or fill out a reservation form to rent one of the brand new 4 seat golf carts from Salty Rentals New Smyrna Beach
Reserve or Call 386-847-8909 
ABOUT SALTY RENTALS:
Owners John and Lisa moved to New Smyrna Beach in 2010 after years of vacationing in the quaint beach town. The two have owned and operated businesses in the hospitality industry from Ohio to South Florida and decided that their new home would be the perfect location to continue their legacy, showcase their love for New Smyrna and when they opened the Salty Mermaid Oceanfront Hotel.
They have continued expanding their hospitality businesses with Salty Rentals. In keeping with the charm of New Smyrna Beach, they offer only the best in luxury golf cart rental and beach bikes. 
The staff being mostly locals have the insider scoop on the best places to eat, shop, and explore!
Anything you could possibly need has been thought of and recommendations from the locals are always the best ones. We would love to have you join our many satisfied customers. We'd love to hear from you..