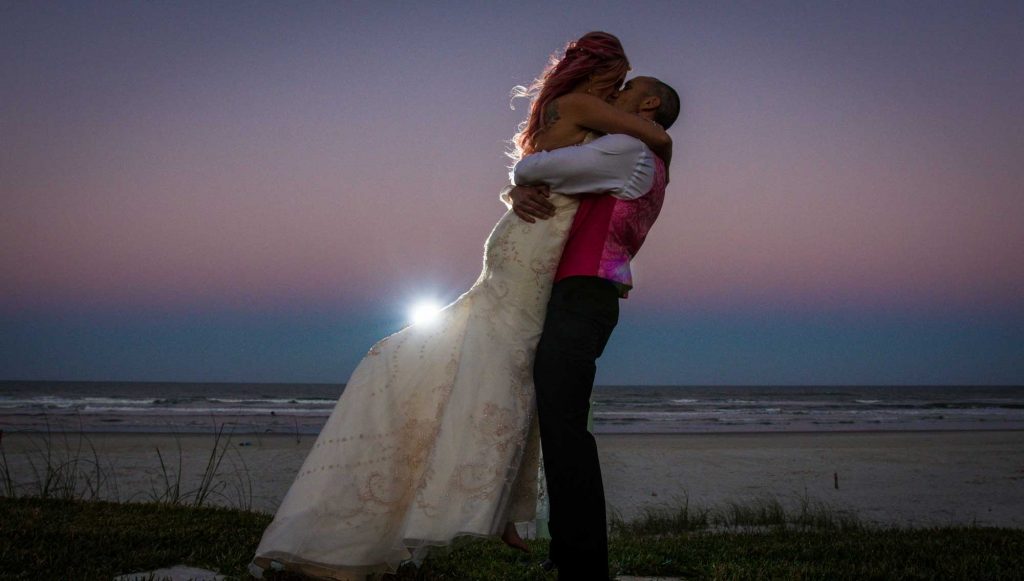 Beach Wedding in New Smyrna Beach
23 Mar 2017
Ideal Venue for Oceanfront Wedding with (or without) the Sand
It's wedding season in New Smyrna Beach! Brides in beautiful gowns donned with fresh florals color weddings along #NSB every day. Beach weddings are common in New Smyrna. Brides walk all along the shores in the sand for their perfect New Smyrna beach wedding and relocate elsewhere in the city for the ceremony.
While we all love a beautiful beach wedding, the guests are usually disgruntled with the sand. Sand on the bridal gown, sand in your shoes, sand everywhere at beach weddings. But the sand is a small price to pay for a dream beach wedding. And the sand at New Smyrna beach is so fine, beach wedding guests usually don't mind. If you're thinking of having your dream beach wedding in New Smyrna, look nowhere else than the Salty Mermaid oceanfront Hotel.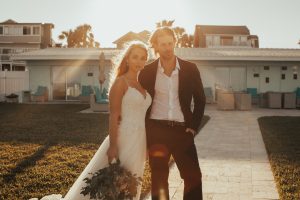 The Salty Mermaid oceanfront Hotel is the perfect wedding venue for a beach wedding. Brides and their grooms have several options for a dream beach ceremony. You see, the Salty Mermaid oceanfront Hotel offers a unique venue for a beach wedding. For those of you who long for the perfect beach wedding but
can't stand to deal with the sand, The Salty Mermaid Oceanfront Hotel is the ONLY beach wedding
destination that offers an oceanfront courtyard for your ceremony and reception.
Our staff has pulled out all the stops to cater to your every wedding need. Or if you prefer to take care of the details yourself, the Salty Mermaid Hotel offers a variety of customizable wedding packages. Everything from just an event space rental to an all-inclusive package are available for your beach wedding in New Smyrna at the Salty Mermaid. And the best part is, you and your wedding party have the whole hotel to yourselves after the reception! No need to drive anywhere, with the best food & drink spots in New Smyrna Beach just steps from the Salty Mermaid Hotel!
World-class beach wedding service & an arsenal of preferred vendors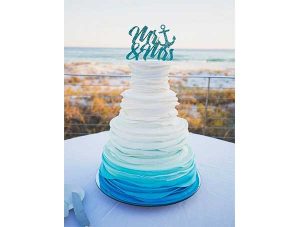 are at your disposal to account for each part of your perfect day! A beach wedding on the sand or an oceanfront ceremony on the tiled courtyard is yours. And the Salty Mermaid Oceanfront Hotel is the ONLY wedding venue that offers a beach wedding ceremony without the sand.
Check out our Events page for wedding package & booking policy info!